Colours

8

Formats

4

Finishings

2

Thickness

1
THE CHARM OF MONOCHROME
Room brings an expressive new allure to contemporary spaces, where the key concept is total look. This particularly striking ceramic collection is able to combine three different material natures into a single colour language, creating settings of extraordinary elegance.
Range of products
Per maggiori informazioni sulle nostre finiture in Gres Porcellanato puoi visitare la nostra Technical Area.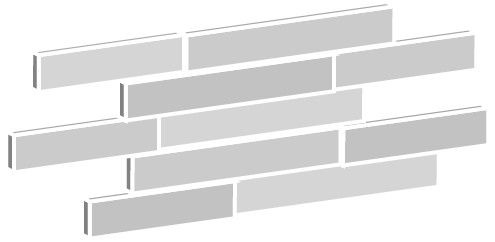 Decors
Scopri tutti i decori disponibili in questa collezione.
Tutti i Decori
Decors
Room Floor Project
28x78 cm

Room stone beige Brick 3D

Honed Satin 620110000101

14 mm

28x78 cm

Room stone grey Brick 3D

Honed Satin 620110000102

14 mm

28x78 cm

Room stone black Brick 3D

Honed Satin 620110000103

14 mm

28x78 cm

Room stone white Brick 3D

Honed Satin 620110000100

14 mm
6x30 cm

Room stone black Multiline

Honed Satin 610090001749

9 mm

6x30 cm

Room stone grey Multiline

Honed Satin 610090001748

9 mm
30x30 cm

Room stone beige Mosaico

Honed Satin 610110000424

9 mm

30x30 cm

Room stone grey Mosaico

Honed Satin 610110000425

9 mm

30x30 cm

Room stone black Mosaico

Honed Satin 610110000426

9 mm

30x30 cm

Room stone white Mosaico

Honed Satin 610110000423

9 mm
31.5x29.7 cmx10 cm

Room stone beige Mosaico Cross

Honed Satin 620110000097

9 mm

31.5x29.7 cmx10 cm

Room stone grey Mosaico Cross

Honed Satin 620110000098

9 mm

31.5x29.7 cmx10 cm

Room stone black Mosaico Cross

Honed Satin 620110000099

9 mm

31.5x29.7 cmx10 cm

Room stone white Mosaico Cross

Honed Satin 620110000096

9 mm