Colours

10

Formats

4

Finishings

2

Thickness

2
Metropolis
Application Floors and Walls
A NEW DIMENSION OF STONE
With Metropolis, stone, which is one of the architectural materials par excellence, becomes ceramic intuition, finding a new, even more elegant, refined and contemporary aesthetic identity. From a designer house to commercial environments of the future,
Metropolis is a versatile collection with an unprecedented range of colours, sizes and decorative pieces, plus the possibility of an exclusive combination with special glass surfaces. Style, art and luxury: to the nth degree.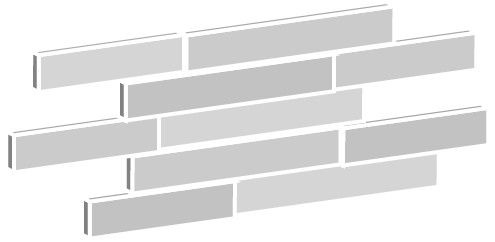 Decors
Scopri tutti i decori disponibili in questa collezione.
Tutti i Decori
30x30 cm

Metropolis Imperial Black Mosaico

Matt 610110000917

9 mm

30x30 cm

Metropolis Royal Ivory Mosaico

Matt 610110000912

9 mm

30x30 cm

Metropolis Desert Beige Mosaico

Matt 610110000913

9 mm

30x30 cm

Metropolis Absolut Silver Mosaico

Matt 610110000914

9 mm

30x30 cm

Graphite Dark Mosaico

Matt 610110000915

9 mm

30x30 cm

Metropolis Arcadia Brown Mosaico

Matt 610110000916

9 mm

30x30 cm

Metropolis Calacatta Gold Mosaico

Matt 610110000911

9 mm
25.4x31 cm

Mosaico Hexagon Warm

Matt 620110000160

9 mm

25.4x31 cm

Mosaico Hexagon Cold

Matt 620110000159

9 mm
26x75 cm

Strip Warm

Matt 610110000919

9 mm

26x75 cm

Strip Cold

Matt 610110000918

9 mm
30x30 cm

Play Denim 30X30

Opaque 600010002301

8,5 mm

30x30 cm

Play Petrol 30X30

Opaque 600010002307

8,5 mm

30x30 cm

Play Wine 30X30

Opaque 600010002300

8,5 mm
25.8x30 cm

Metropolis Arcadia Mos.vertex

Opaque 600110000946

6 mm

25.8x30 cm

Metropolis Imperial Mos.vertex

Opaque 600110000945

6 mm
32.5x36.1 cm

Metropolis Calacatta Mos.elegant

Opaque 600110000948

6 mm

32.5x36.1 cm

Metropolis Royal Mos.elegant

Opaque 600110000947

6 mm
28.6x34.7 cm

Metropolis Imperial Black Mosaico Icon

Matt 620110000158

9 mm

28.6x34.7 cm

Metropolis Calacatta Gold Mosaico Icon

Matt 620110000153

9 mm

28.6x34.7 cm

Metropolis Desert Beige Mosaico Icon

Matt 620110000154

9 mm

28.6x34.7 cm

Metropolis Absolut Silver Mosaico Icon

Matt 620110000155

9 mm

28.6x34.7 cm

Graphite Dark Mosaico Icon

Matt 620110000156

9 mm

28.6x34.7 cm

Metropolis Arcadia Brown Mosaico Icon

Matt 620110000157

9 mm

28.6x34.7 cm

Metropolis Calacatta Gold Mosaico Icon

Matt 620110000152

9 mm