Colours

6

Formats

3

Finishings

3

Thickness

1
EMOTIONAL RIGOUR
Skyfall combines the sober appeal of Alpine stone with the natural look of wood to create environments of enveloping design where clean lines contrast with the warmth of authentic, precious comfort.
This top-quality porcelain stoneware collection features materials that have cohabited functionally and stylishly for centuries in the Alpine regions from which they draw their inspiration. The collection offers an original range of ideas for exclusive applications in residential and commercial buildings.
Range of products
Per maggiori informazioni sulle nostre finiture in Gres Porcellanato puoi visitare la nostra Technical Area.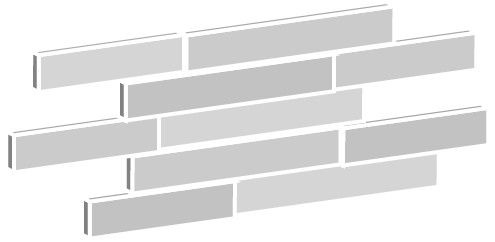 Decors
Scopri tutti i decori disponibili in questa collezione.
Tutti i Decori
40x53 cmx9 cm

Skyfall nero Block

Naturale e Lux 610110000620

9 mm

40x53 cmx9 cm

Skyfall bianco Block

Naturale e Lux 610110000618

9 mm

40x53 cmx9 cm

Skyfall grigio Block

Naturale e Lux 610110000619

9 mm
28x78 cm

Skyfall grigio Brick 3D

Honed Satin 620110000105

9 mm

28x78 cm

Skyfall nero Brick 3D

Honed Satin 620110000106

9 mm

28x78 cm

Skyfall bianco Brick 3D

Honed Satin 620110000104

9 mm
40x80 cm

Skyfall blue Inserto Texture

Opaque 600080000424

8,5 mm
30x30 cm

Skyfall grigio Mosaico

Honed Satin 610110000610

9 mm

30x30 cm

Skyfall nero Mosaico

Honed Satin 610110000611

9 mm

30x30 cm

Skyfall bianco Mosaico

Honed Satin 610110000609

9 mm
40x80 cm

Skyfall moka Inserto Texture

Opaque 600080000423

8,5 mm
20x80 cm

Skyfall grigio Tatami

Matt 610110000613

9 mm

20x80 cm

Skyfall nero Tatami

Matt 610110000614

9 mm

20x80 cm

Skyfall larice Tatami

Matt 610110000615

9 mm

20x80 cm

Skyfall rovere Tatami

Matt 610110000616

9 mm

20x80 cm

Skyfall palissandro Tatami

Matt 610110000617

9 mm

20x80 cm

Skyfall bianco Tatami

Matt 610110000612

9 mm