Colours

5

Formats

3

Finishings

2

Thickness

1
ECLECTIC COMPOSITIONS
Minimal stone-effect monologues or contrasting dialogues with luxurious and exclusive surfaces: luxury has evolved
with a composed elegance that envelops contemporary spaces for an eclectic and striking look.
Range of products
Per maggiori informazioni sulle nostre finiture in Gres Porcellanato puoi visitare la nostra Technical Area.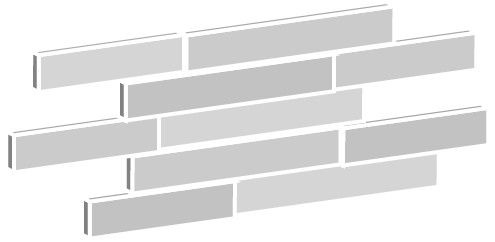 Decors
Scopri tutti i decori disponibili in questa collezione.
Tutti i Decori
28x78 cm

Genesis Cream Brick 3D

Matt 620110000087

14 mm

28x78 cm

Genesis Grey Brick 3D

Matt 620110000088

14 mm

28x78 cm

Genesis Silver Brick 3D

Matt 620110000089

14 mm

28x78 cm

Genesis Brown Brick 3D

Matt 620110000090

14 mm

28x78 cm

Genesis White Brick 3D

Matt 620110000086

14 mm
30x30 cm

Genesis Brown Mosaico

Matt 610110000351

9 mm

30x30 cm

Genesis White Mosaico

Matt 610110000347

9 mm

30x30 cm

Genesis Cream Mosaico

Matt 610110000348

10 mm

30x30 cm

Genesis Grey Mosaico

Matt 610110000349

10 mm

30x30 cm

Genesis Silver Mosaico

Matt 610110000350

10 mm
31.5x29.7 cmx10 cm

Genesis Brown Mosaico Cross

Matt 620110000095

9 mm

31.5x29.7 cmx10 cm

Genesis White Mosaico Cross

Matt 620110000091

9 mm

31.5x29.7 cmx10 cm

Genesis Cream Mosaico Cross

Matt 620110000092

10 mm

31.5x29.7 cmx10 cm

Genesis Grey Mosaico Cross

Matt 620110000093

9 mm

31.5x29.7 cmx10 cm

Genesis Silver Mosaico Cross

Matt 620110000094

10 mm
30x30 cm

Genesis Brown Mosaico Grid

Matt 610110000356

9 mm

30x30 cm

Genesis White Mosaico Grid

Matt 610110000352

9 mm

30x30 cm

Genesis Cream Mosaico Grid

Matt 610110000353

10 mm

30x30 cm

Genesis Grey Mosaico Grid

Matt 610110000354

10 mm

30x30 cm

Genesis Silver Mosaico Grid

Matt 610110000355

10 mm
26x75 cm

Sur.cristallo Strip

Lux 610110000361

10 mm

26x75 cm

Sur.diamante Strip

Lux 610110000362

9 mm

26x75 cm

Sur.ambra Strip

Lux 610110000363

9 mm
15x15 cm

Play Carbon 15X15 Ret

Matt 600010001994

10 mm

15x15 cm

Play White 15X15 Ret

Matt 600010001990

10 mm

15x15 cm

Play Beige 15X15 Ret

Matt 600010001991

10 mm

15x15 cm

Play Silver 15X15 Ret

Matt 600010001992

10 mm

15x15 cm

Play Grey 15X15 Ret

Matt 600010001993

10 mm