Colours

8

Formats

4

Finishings

3

Thickness

2
Charme Deluxe Floor Project
Application Floors and Walls
STYLE WITHOUT COMPROMISE
A choice of unique marbles, icons of exclusivity and beauty.
Charme Deluxe renews Italon's vocation for luxury with an uncompromising range of eight autonomous surfaces, inspired by eight distinctive and highly characteristic types of marble. Matching these different looks results in an absolutely original style, capable of transforming any space. Choose any combination, even the boldest, and let the tiles take over your room and tell their own, unique, extraordinary story.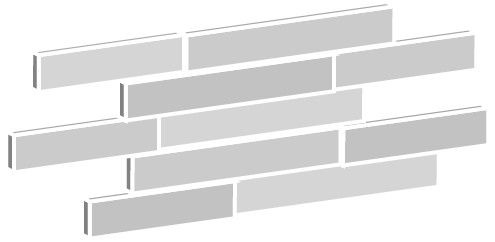 Decors
Scopri tutti i decori disponibili in questa collezione.
Tutti i Decori
Decors
Charme Deluxe Floor Project
56.4x56.4 cmx9 cm

Charme Deluxe Arabescato Intarsio

Lux 620120000075

9 mm

56.4x56.4 cmx9 cm

Charme Deluxe Michelangelo Intarsio

Lux 620120000074

9 mm
28x48 cm

Charme Deluxe Fantastico Mosaico Diamond

Lux 620110000114

9 mm

28x48 cm

Charme Deluxe River Mosaico Diamond

Lux 620110000115

9 mm

28x48 cm

Charme Deluxe Sahara Mosaico Diamond

Lux 620110000116

9 mm

28x48 cm

Charme Deluxe Michelangelo Mosaico Diamond

Lux 620110000111

9 mm

28x48 cm

Charme Deluxe Emperador Mosaico Diamond

Lux 620110000117

9 mm

28x48 cm

Charme Deluxe Arabescato Mosaico Diamond

Lux 620110000112

9 mm

28x48 cm

Charme Deluxe Orobico Mosaico Diamond

Lux 620110000118

9 mm

28x48 cm

Charme Deluxe Invisible Mosaico Diamond

Lux 620110000113

9 mm
29.2x29.2 cm

Charme Deluxe Fantastico Mosaico Lux

Lux 610110000633

9 mm

29.2x29.2 cm

Charme Deluxe River Mosaico Lux

Lux 610110000634

9 mm

29.2x29.2 cm

Charme Deluxe Sahara Mosaico Lux

Lux 610110000635

9 mm

29.2x29.2 cm

Charme Deluxe Michelangelo Mosaico Lux

Lux 610110000630

9 mm

29.2x29.2 cm

Charme Deluxe Emperador Mosaico Lux

Lux 610110000636

9 mm

29.2x29.2 cm

Charme Deluxe Arabescato Mosaico Lux

Lux 610110000631

9 mm

29.2x29.2 cm

Charme Deluxe Orobico Mosaico Lux

Lux 610110000637

9 mm

29.2x29.2 cm

Charme Deluxe Invisible Mosaico Lux

Lux 610110000632

9 mm
30x30 cm

Charme Deluxe Fantastico Mosaico Split

Honed Satin 620110000122

9 mm

30x30 cm

Charme Deluxe River Mosaico Split

Honed Satin 620110000123

9 mm

30x30 cm

Charme Deluxe Sahara Mosaico Split

Honed Satin 620110000124

9 mm

30x30 cm

Charme Deluxe Michelangelo Mosaico Split

Honed Satin 620110000119

9 mm

30x30 cm

harme Deluxe Arabescato Mosaico Split

Honed Satin 620110000120

9 mm

30x30 cm

Charme Deluxe Invisible Mosaico Split

Honed Satin 620110000121

9 mm
26x75 cm

Charme Deluxe Fantastico Strip

Lux 610110000641

9 mm

26x75 cm

Charme Deluxe River Strip

Lux 610110000642

9 mm

26x75 cm

Charme Deluxe Sahara Strip

Lux 610110000643

9 mm

26x75 cm

Charme Deluxe Michelangelo Strip

Lux 610110000638

9 mm

26x75 cm

Charme Deluxe Emperador Strip

Lux 610110000644

9 mm

26x75 cm

Charme Deluxe Arabescato Strip

Lux 610110000639

9 mm

26x75 cm

Charme Deluxe Orobico Strip

Lux 610110000645

9 mm

26x75 cm

Charme Deluxe Invisible Strip

Lux 610110000640

9 mm