Advantages and features of porcelain stoneware
Porcelain stoneware is a modern, highly technological and ecological finishing material, formed by pressing of natural and extremely pure ingredients (kaolin, sand, feldspar) at high pressure (> 450 kg/cm2) and fired at high temperature (> 1200 с), that give a very low water absorption and special resistance to the product. The technical and aesthetic porcelain stoneware technical and aesthetic features allow to use it for different tasks: from internal to external design, from wall and floor tiling in residential settings to installation in commercial areas.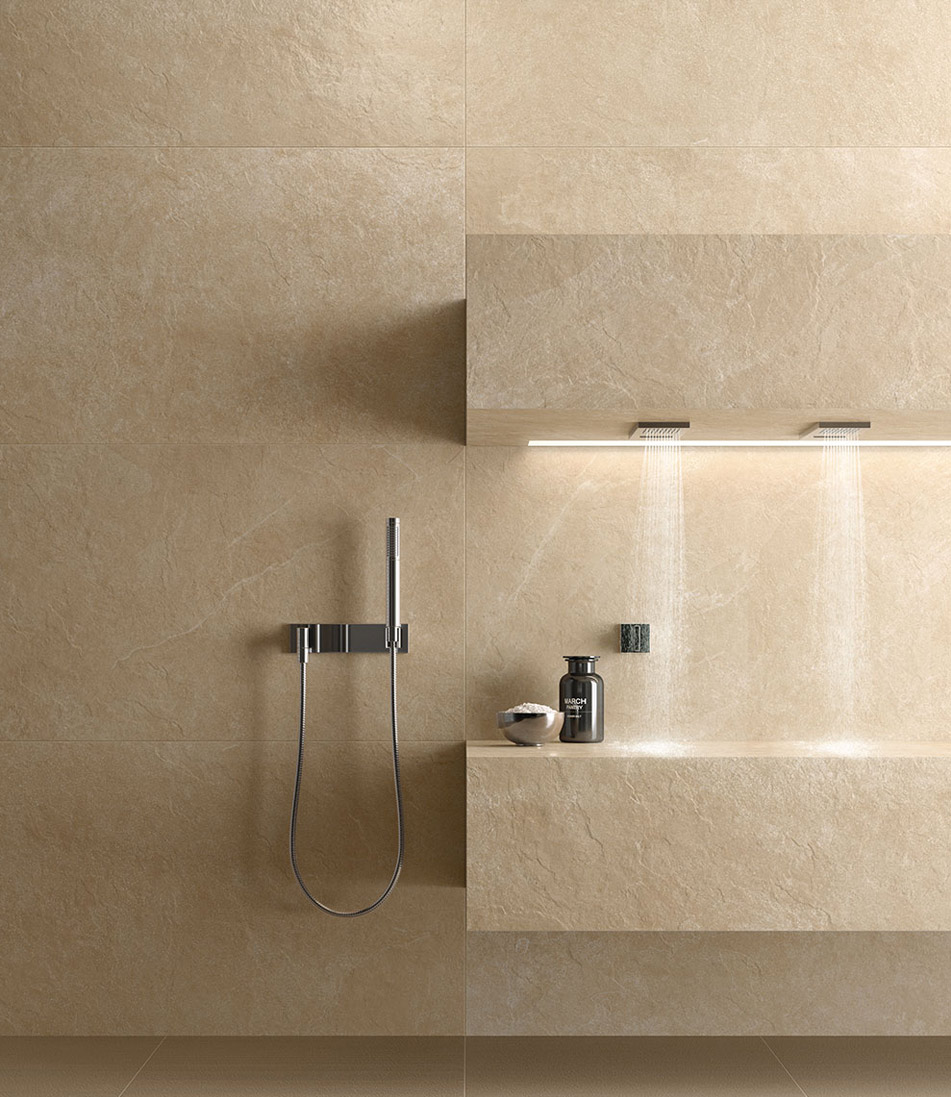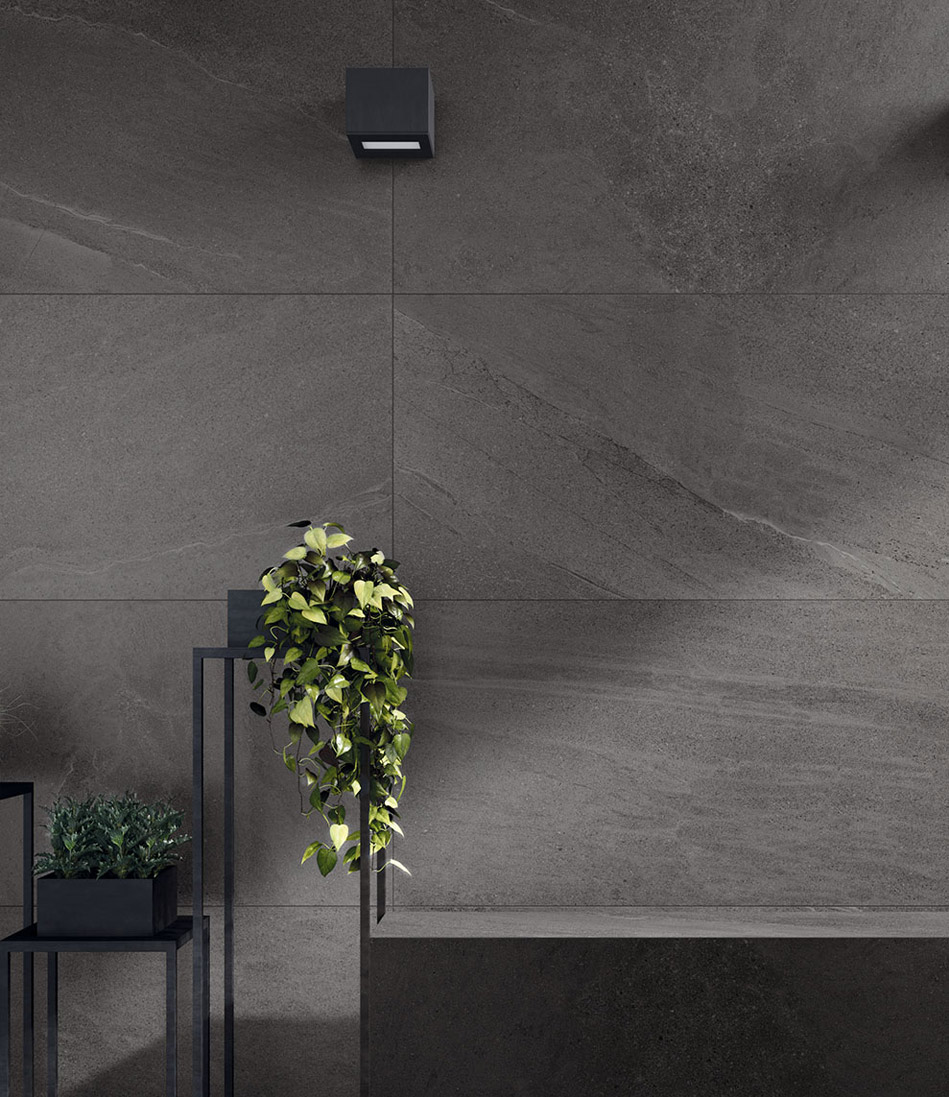 Advantages
Strikes and strain
resistance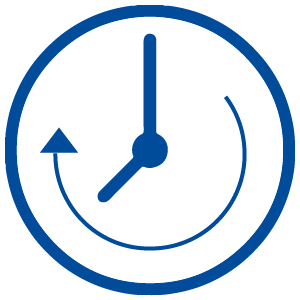 Wear
resistance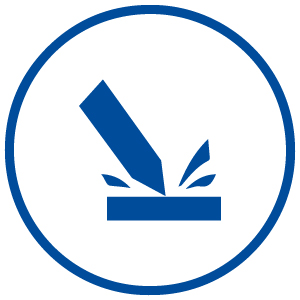 Scratch
resistance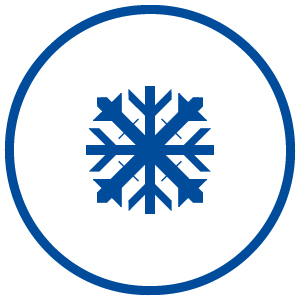 Frost
resistance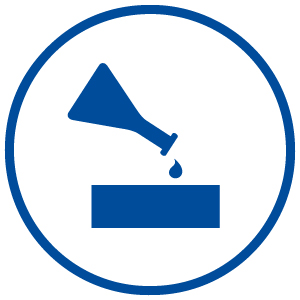 Chemical
resistance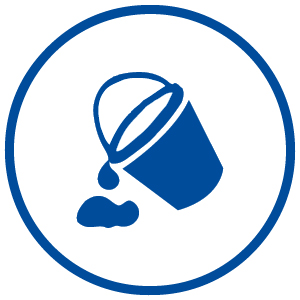 DIrt
resistance

Full-body porcelain stoneware (Line Tecnica) is a type of porcelain stoneware characterized by a homogeneous structure throughoutits thickness. This type of porcelain stoneware retains its appearance even when subjected to abrasion wear, making it ideal for areaswith high traffic of people, such as shopping malls, stations, workshops, premises, industrial buildings etc..

Glazed Porcelain (Line Interni) is the type of porcelain stoneware with high recycled content of on which is applied a thin layer of glaze that allows producing a wide variety of colors and decorative effects. The tile also retains all the characteristics of porcelain stoneware. It is recommended to use this product in residential, commercial areas subjected to low traffic of people (cafes, restaurants, shops), as well as wall tiling for interior and exterior use.

Full-body coloured porcelain stoneware (Line Creativa) is the most advanced technology of production of porcelain stoneware, thanksto which the tile acquires a uniform color throughout its thickness, and has an additional decoration on the surface, which highlightsthe aesthetic features of the product. The porcelain produced according to this technology has virtually no restrictions of use due to thehigh technical and aesthetic characteristics: it can be used in private areas and commercial areas of any kind.